"UNCERTAINTY was the theme of the 10th edition of Ephemeral Gardens'2022: the multidisciplinary festival that returned to Viseu, between the 8th and 16th of July. In addition to more news on the programmed, it announced the results of calls for national and international artists and new projects for reflection, experimentation and participation.
In 2022, Ephemeral Gardens received a project that crossed the different musical genres of Pino Palladino, Sam Gendel, Blake Mills and Abe Rounds and simultaneously explores the musical versatility of these artists.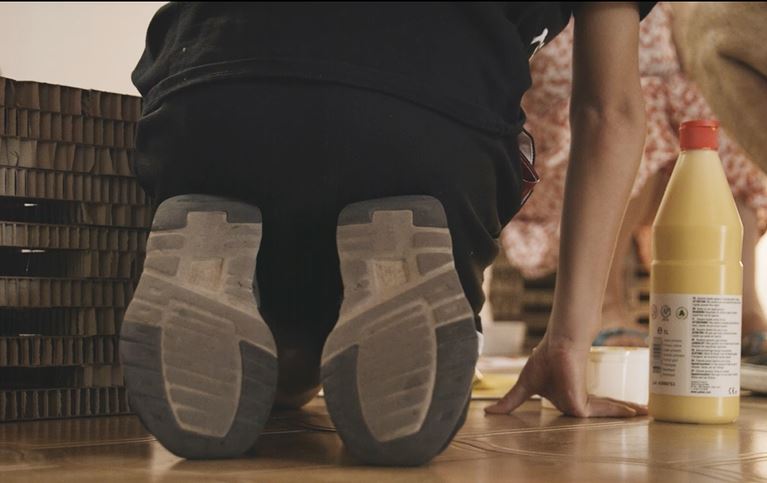 […] The Ephemeral Gardens challenged artists from all over the world to participate in a Call for Sound Artists, intended to promote the musical, artistic and aesthetic diversity, which the Ephemeral Gardens annually provide. […] This year, Ephemeral Gardens joined the collective artistic action PEACE Mantra and invited communities and individual participants to collaborate in the construction of a piece of 2160 squares embroidered with the word «Peace», as a local appeal to the authorities regarding their commitments to peace and sustainability processes.
Another of the initiatives that marked this year's Ephemeral Gardens was the "Invisible City", a project that proposes a reflection on the relation between the private space and the public space and the cohabitation that enhances the bidirectional relationship between the individual and the collective. Starting from places/non-places in the historic center of Viseu, a series of creative exercises were developed. Invisible City is a project by students from Escola Superior de Educação de Viseu, with students from Escola Secundária Viriato, coordinated by the LP2 Artist Collective, by Paula Rodrigues from ESEV, Ana Paula Barbosa from ESV and Paula Soares from PNA.
[…] the Ephemeral Gardens proposed the implementation of a new project: "House of Imagination", a space for everyone who wants to participate and practice reflection and critical thinking, acquiring the necessary attributes to become democratic citizens. The creation of a place that was open daily, oriented towards arts education, to serve audiences of all ages and imaginations. Within the "House of Imagination" program there were 17 workshops that were divided into 152 sessions. This project had the exclusive patronage support from the Millennium bcp Foundation."