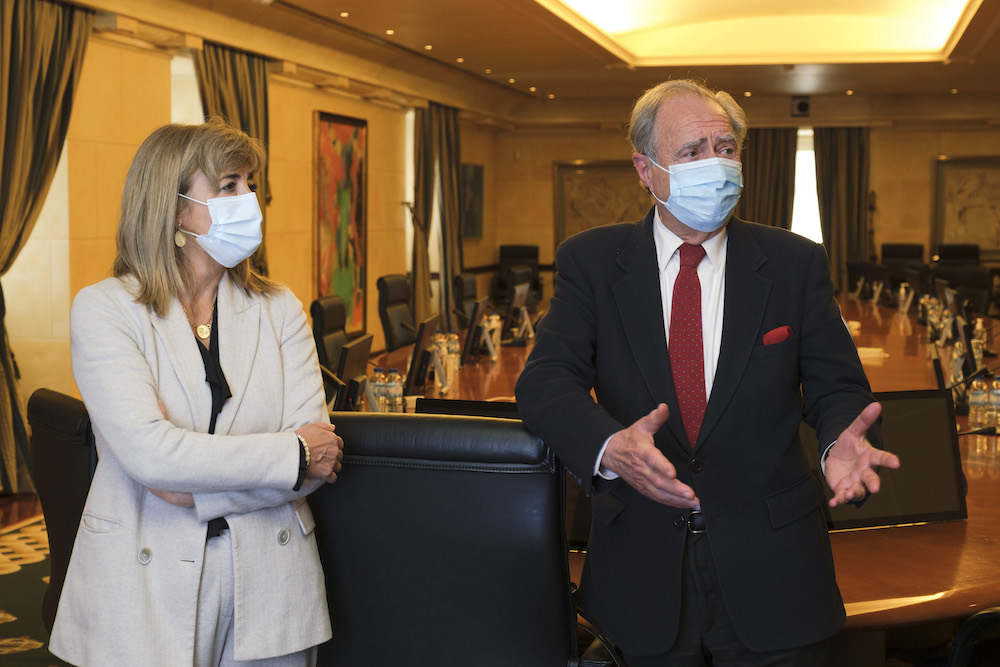 The ceremony of a financial donation awarding to the Burns Unit of Dona Estefânia Hospital took place on April the 5th, at the Millennium bcp Foundation's headquarters. The amount of 20.000,00€ will be used in rehabilitation works of this Unit and in the acquisition of specialized medical equipment.
This donation was integrated into Millennium bcp's Sustainability strategy and its Corporate Social Responsibility policy, being one of the results of the "Millennium Solidarity 2021" campaign, an initiative resulting from a happy and successful partnership between the Bank's Employees and the Millennium bcp Foundation. As a matter of fact, this campaign enabled to support two institutions: the "ACREDITAR – Associação de Pais e Amigos de Crianças com Cancro" and the "Burn Unit at Dona Estefânia Hospital", with the main objective of contributing to the treatment and recovery of children and young people who face severe health difficulties, as well as helping their families.
The event was hosted by Mr. Ambassador António Monteiro, Chairman of the Board of Directors of the Millennium bcp Foundation, who emphasized the excellent work of the National Health System, especially in the response to the challenges imposed by the Covid-19 pandemic. He also expressed his satisfaction with the results achieved by the "Millennium Solidarity" action, only possible with the strong mobilization of the Bank's Employees. Doctor Rosa Valente de Matos, Chairman of the Board of Directors of Cento Hospital Universitário Lisboa Centro, highlighted the importance of these initiatives in supporting the work developed by the Units that make up CHULC, in particular the Burns Unit of the Hospital of Dona Estefânia, in the treatment and recovery of younger users, highlighting the merit of these initiatives and thanking the support of the Employees of Millennium bcp and the Foundation.
The social impact policies of Millennium bcp and its Foundation, which provide for the development of actions that create social value and consolidate a culture of partnership and proximity to the surrounding communities, had in this initiative a renewed example of the principles of solidarity and corporate social responsibility, revealing of citizenship – individual and collective – consequent and with (real) impact on People's lives.