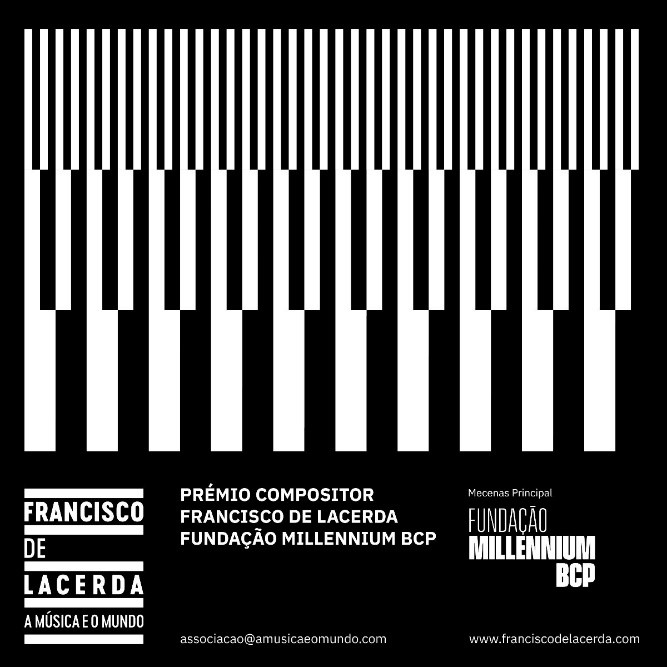 Ecos de Trovas, by Luís Neto da Costa, is the winning work of the Francisco de Lacerda Composer / Fundação Millennium bcp 2023 Award, with world premiere on September 30 by the Lisbon Metropolitan Orchestra.
Amounting to € 7,500.00, the Francisco de Lacerda Composer Award / Fundação Millennium bcp is the largest award in Portugal in terms of pecuniary value for composition for orchestra and also ensures the premiere of the winning piece at the closing of the Francisco de Lacerda 2023 Encontros Sonoros Atlânticos, which will take place on September 30, at the National Library.
Created by the Francisco de Lacerda – A Música e o Mundo, Associação Cultural, this year in its second edition, the award aims to foster national musical creation, rewarding works by Portuguese or foreign composers residing in Portugal.
The orchestral works submitted to the competition are encouraged to explore a relationship with the life and work of the Azorean composer Francisco de Lacerda or with the Azores.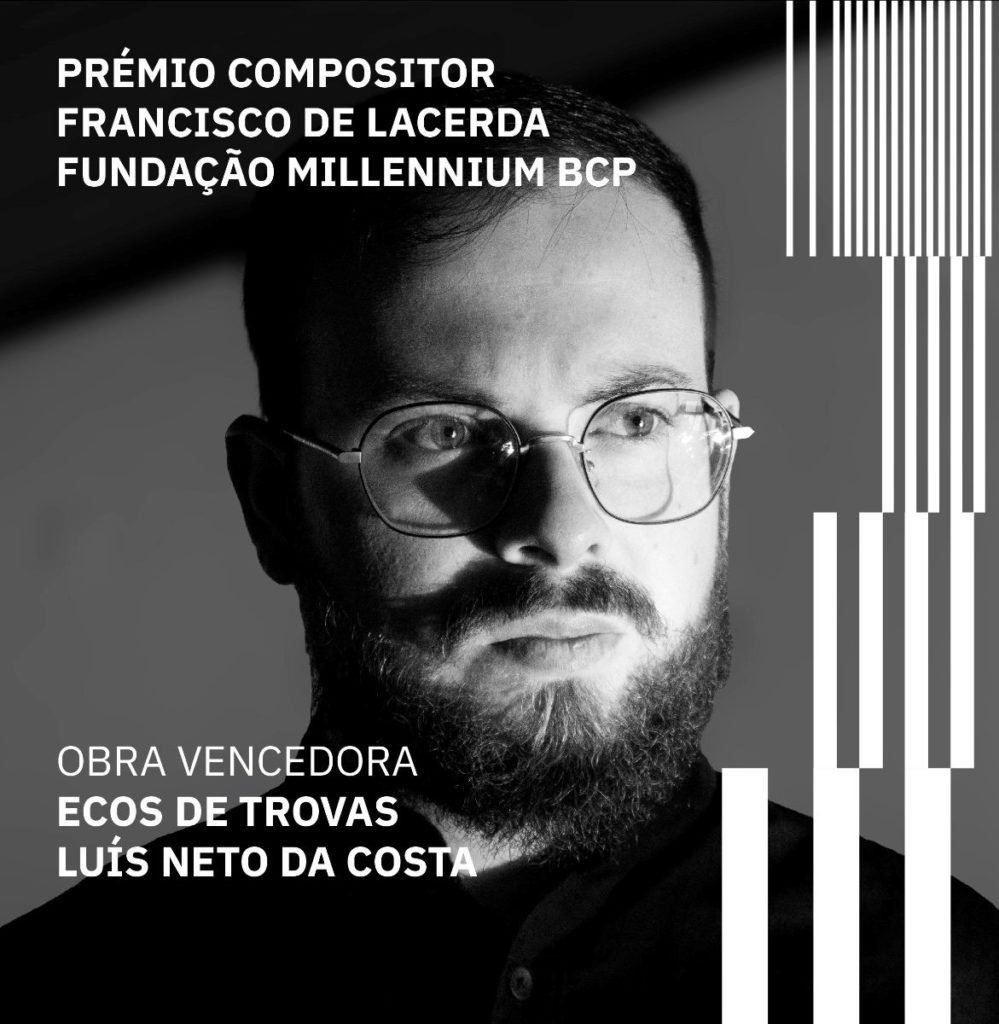 Luís Neto da Costa is a composer who is also dedicated to research, direction, and teaching. His works encompass solo instruments, chamber groups and orchestra, often incorporating electronics to add new dimensions.
He graduated in Composition from the Escola Superior de Música e Artes do Espetáculo (ESMAE), having studied with professors such as Dimitris Andrikopolous. He has a master's degree in music teaching from the University of Aveiro and currently shares his knowledge by teaching Analysis and Composition Techniques.
The jury of the 2023 edition of the Francisco de Lacerda Composer Award Fundação Millennium BCP was made up of the composers Magnus Lindberg, Christian Mason, Aspasia Nasopoulou and Vasco Mendonça.
The __ Encontros Sonoros Atlânticos Francisco de Lacerda 2023 will take place between September 16 and 30, between Lisbon and the Azorean islands of São Jorge, Terceira, and São Miguel.
With a programming made by the composer Vasco Mendonça, the 2023 edition of Encontros Sonoros Atlânticosalso presents in premiere, the documentary Francisco de Lacerda Ou a Fragueira ou Paris, directed by Luís Porto, about the life and work of this important composer and conductor, born in the Island of São Jorge.