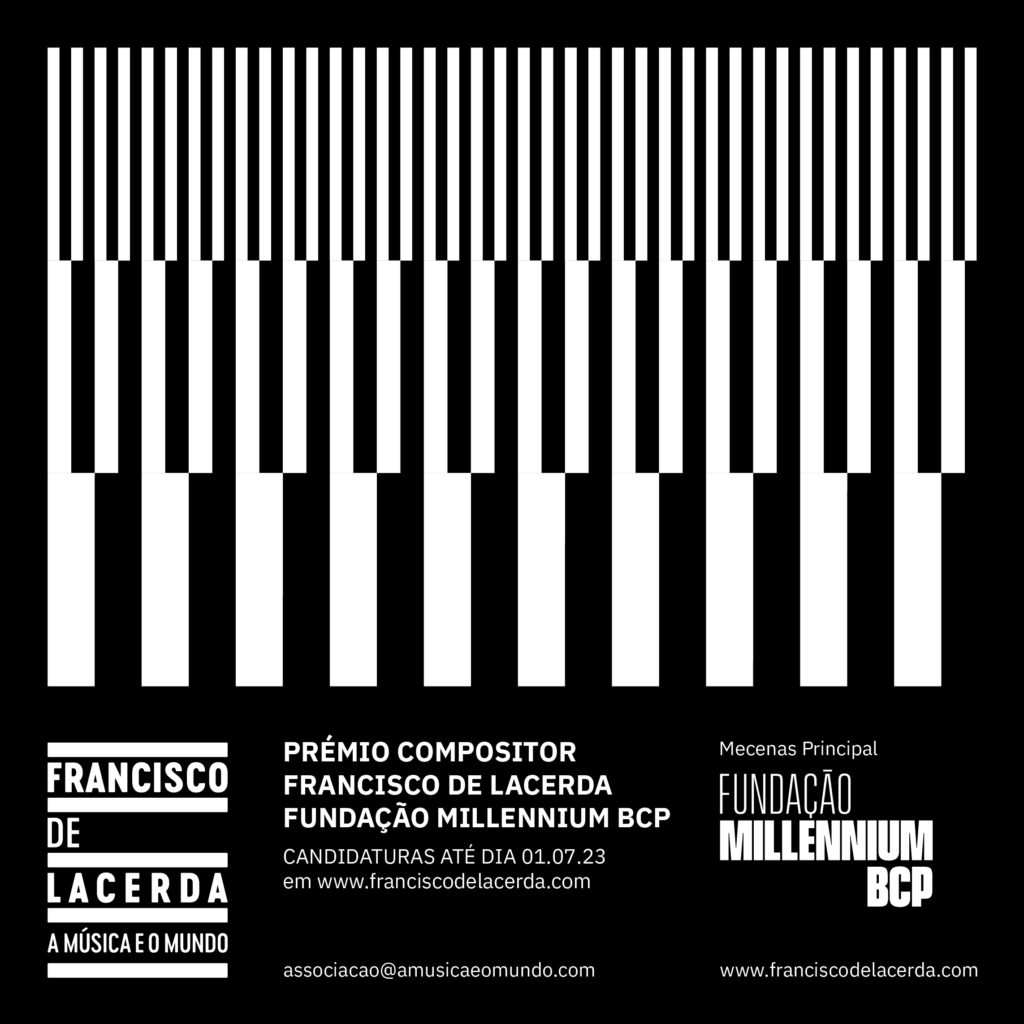 Applications are open for the 2023 edition of the Francisco de Lacerda Composer / Millennium bcp Foundation Prize, worth €7,500.00, which aims to promote national musical creation and rewarding works by Portuguese or foreigners' composers residing in Portugal.
Created by the Cultural Association Francisco de Lacerda – A Música e o Mundo, this second edition of the biggest national prize for orchestra composition extends the candidacy to all composers who fulfill the conditions of the regulation, regardless of their age.
The Francisco de Lacerda Composer / Millennium BCP Foundation Prize also guarantees the premiere of the winning piece at the closing concert of the Francisco de Lacerda Atlantic Sound Meetings 2023, performed by the Lisbon Metropolitan Orchestra.
The jury for the 2023 prize edition includes the composers Magnus Lindberg, Christian Mason, Aspasia Nasopoulou and Vasco Mendonça.
The orchestral works submitted to the competition shall explore a relationship with the life and work of the Azorean composer Francisco de Lacerda or with the Azores.
Applications must be submitted by July 1, 2023, through the website of Francisco de Lacerda – A Música e o Mundo, Associação Cultural, where it is also possible to consult the participation regulations. The winning work will be announced from July 15 July.
In Press Release from the Francisco de Lacerda Association