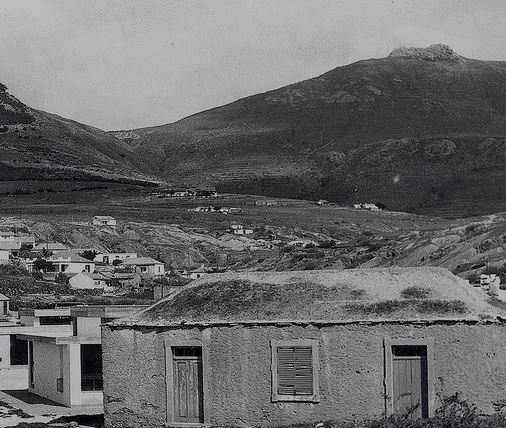 The Millennium bcp Foundation sponsors Garagem Sul
On Tuesday, March 14, two new exhibitions at CCB – Garagem Sul/Centro de Arquitetura were presented to the Media: Sala de Aula, an adolescent look, with curator Joaquim Moreno and Escola do Porto Santo: a work of Raúl Chorão Ramalho, with curators Madalena Vidigal and Diogo Amaro, and CCB architecture programmer André Tavares.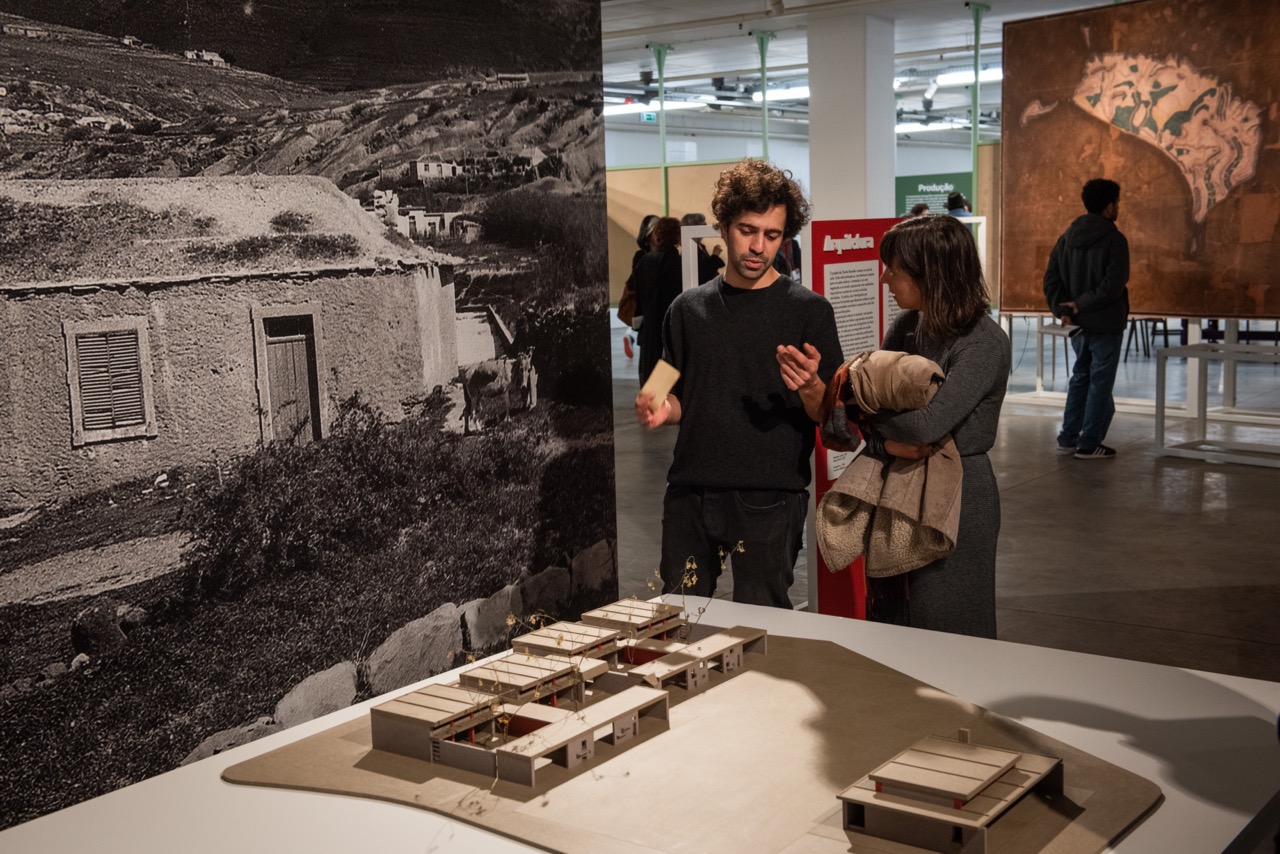 Sala de Aula – An adolescent look – is an exhibition that seeks to think along with a generation whose most of their growth into adulthood happened during the pandemic, studying at home, and returned completely changed to what seemed to be unaltered learning spaces, specificly theyr old classrooms. A set of questions organizes this archeology of high school classrooms after World War II: how were these spaces produced? How were these bodies generated and with what ecologies? What relationships turned them to a politic body? Which rules was the arts education trespassing? How did professional education reorganize the relationship between work and education?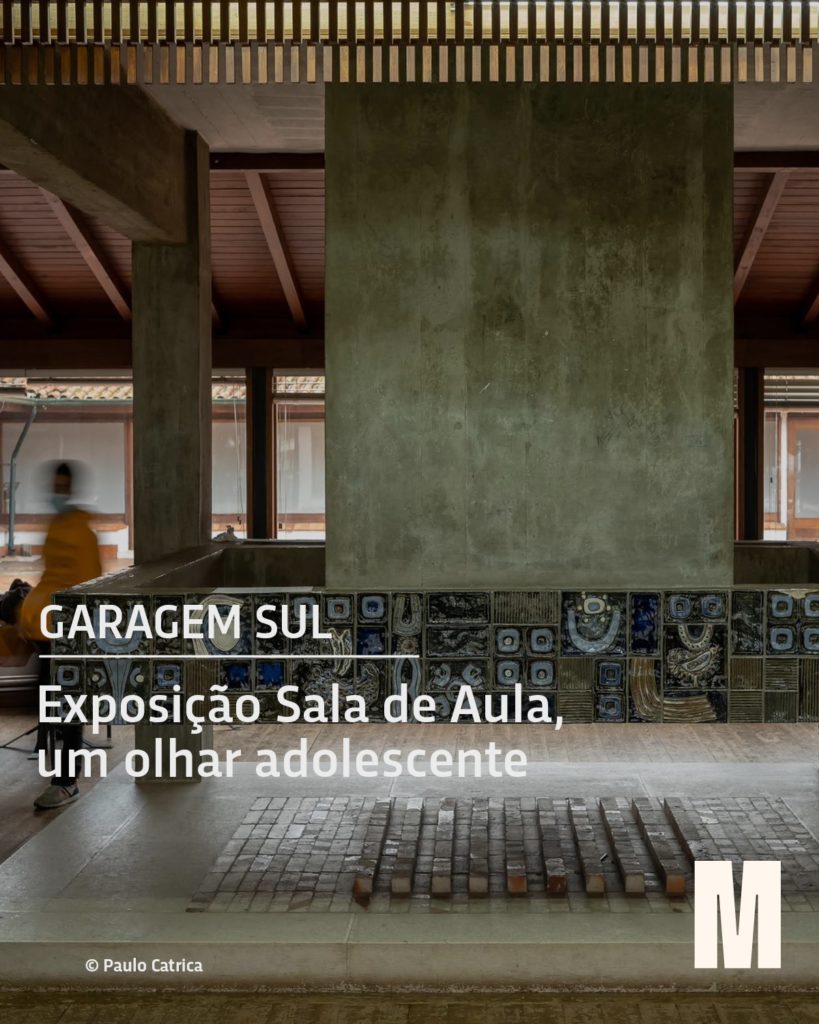 Curator: Joaquim Moreno
Exhibition organized by Garagem Sul/Centro de Arquitetura e o Plano Nacional das Artes, arc en rêve centre d'architecture (Bordeaux) and Z33 House of Contemporary Art, Design and Architecture (Hasselt) co-financed by the European Union.
Escola do Porto Santo: a work by Raúl Chorão Ramalho is an exhibition that presents the environment, the matter, the habitat and the architecture of a school on the arid and distant island of Porto Santo, built in the 1960s. The architect, Raúl Chorão Ramalho, took advantage of the environmental and material constraints of the place, a context of scarcity, to enhance the characteristics of the building. Using a modern language, in tune with the vanguards of the time, he was able to combine the local constructive identity and anchor the public building to the ground. The school served as a learning space for several generations of people from Porto Santo and today, classified as heritage, hosts a program of activities and artistic residencies that projects it into the future.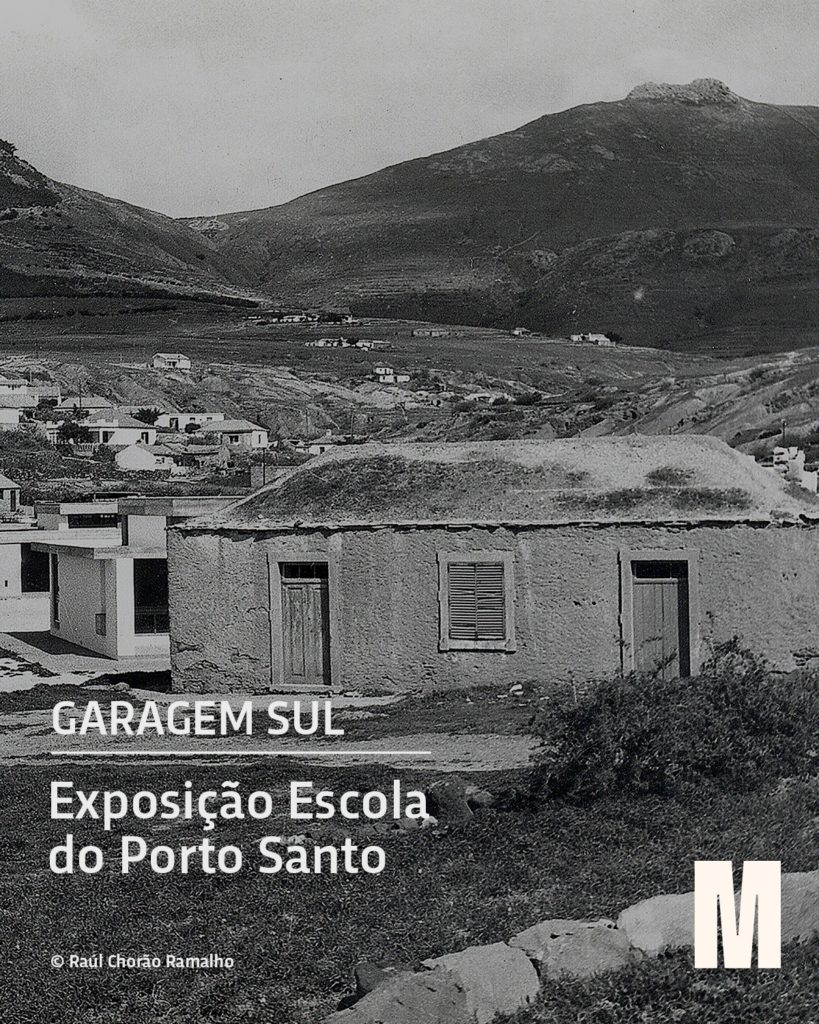 Curatorship: Madalena Vidigal and Diogo Amaro
Exhibition organized by Garagem Sul/Centro de Arquitetura and Porta 33
Note: These texts were taken from the "Press Release of the exhibitions", by CCB
From March 15 to September 10, 2023
Garagem Sul Centro Cultural de Belém Lisbon
From 10:00 am to 7:00 pm / last entry at 6:30 pm