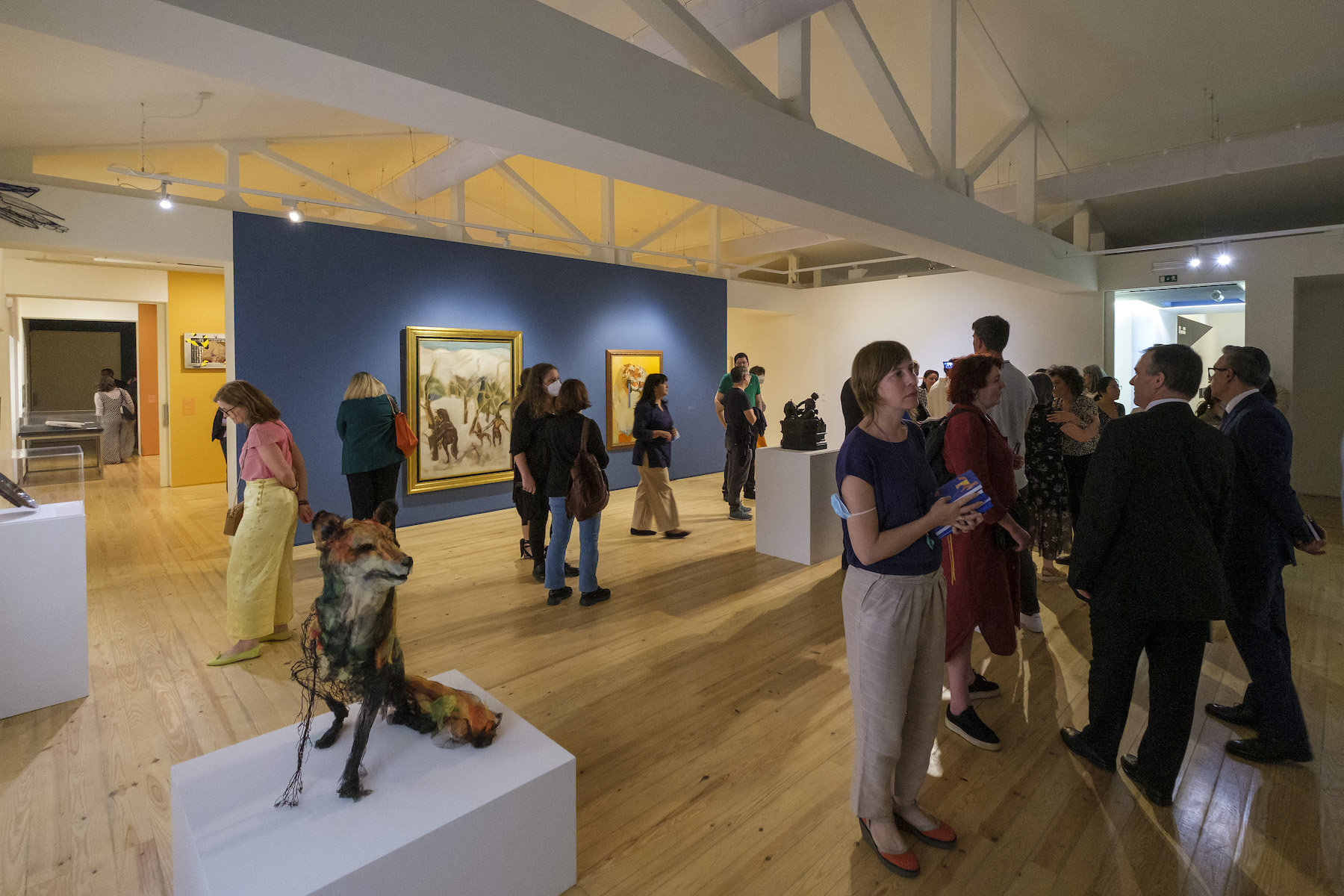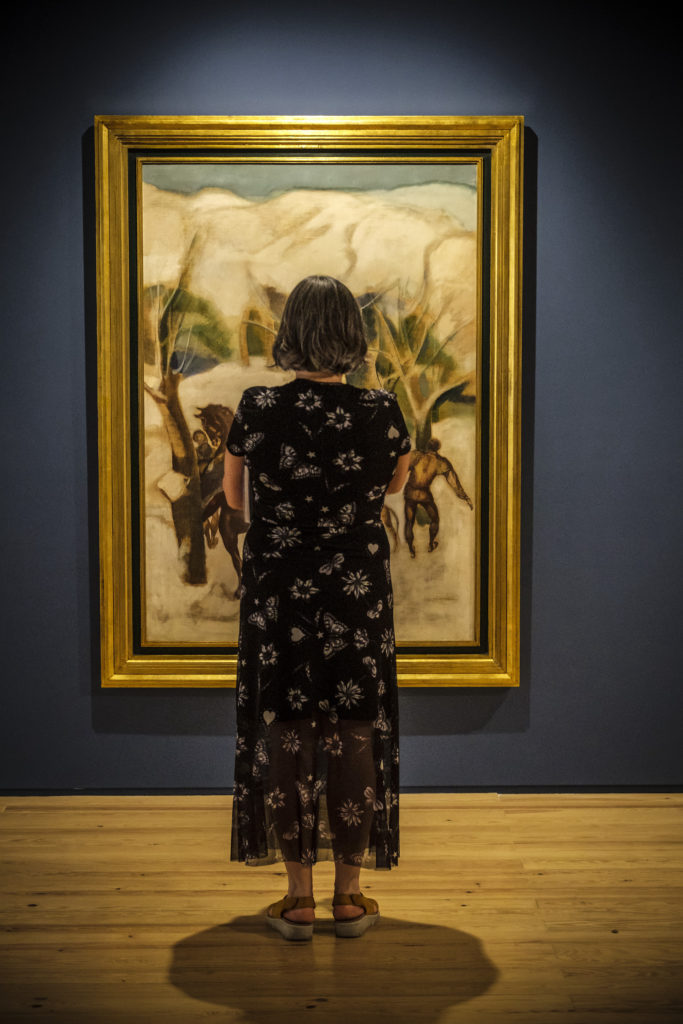 The Millennium bcp Art Gallery presents the exhibition THE OTHER LIFE OF ANIMALS, showing works of drawing, painting, photography, sculpture, installation, video, and media art.
Curated by Emília Ferreira, Director of the National Museum of Contemporary Art (MNAC), this exhibition features near seventy works by the artists Ana Roque de Oliveira, António Manuel da Fonseca, Amadeo de Souza-Cardoso, António Soares, Dordio Gomes, Ema M, Henrique Pousão, Júlia Lema Barros, Júlio Pomar, Miguel Branco, Mikhail Karikis, Nelson Ferreira, Paula Rego, Pedro Proença, Rui Macedo, Sousa Pinto and TheLisbonWireman. Some works were created specifically for this exhibition.
The loss of biodiversity and consequent loss of sustainability are central themes of the present time, especially for the new generations. The curatorial proposal, under the theme "The Other Life of Animals", is aimed at children and is based on literary, artistic and philosophical tradition about animals, the way our relationship with them has been defined, shaped and experienced and how it has changed , especially in recent times, and the way our responsibility for their survival, as well as ours, has also changed.
An exhibition catalog will be available, in two editions, one in Portuguese and one in English. Through Zoomguide – an online platform – it will also be possible to collect information about some of the artists and works on display.
The MNAC Educational Service presents a diversified offer of pedagogical activities, for all audiences. Registration through the MNAC Educational Service (http://www.museuartecontemporanea.gov.pt/pt/educacao/servico-educativo).
Based on MNAC 's Press Release
**
THE OTHER LIFE OF ANIMALS
In exhibition from May 6 to August 28, 2022
Tuesday to Sunday 10 am to 6 pm
MILLENNIUM BCP GALLERY | MNAC
Rua Serpa Pinto, 4
1200-444 Lisbon