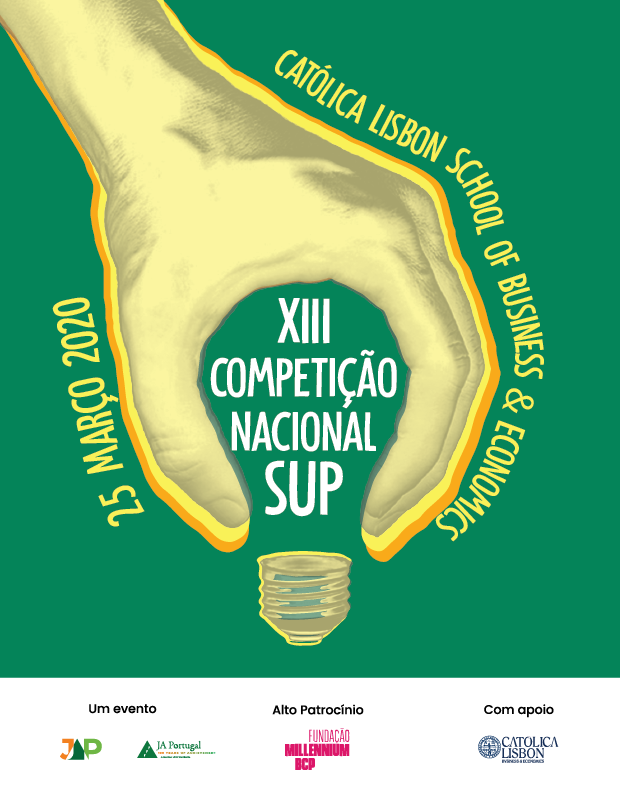 With the support of Fundação Millennium bcp, Junior Achievement Portugal (JAP), had organize on March 25, 2020, at the Católica Lisbon School of Business & Economics, the 13th Edition of the National Competition of the Start Up Programme.
The Start Up Programme provides university students with entrepreneurial training and gives them the opportunity to live and experience the management of their own company, giving them a perspective on how their skills can be used in the development of a business. With the support and monitoring of corporate volunteers, students have a real experience of the business world: developing a concept, an investment proposal and a business plan.
In the National Competition, it will be selected the team that will represent Portugal in the JA Europe Enterprise Challenge 2020 where the best European Start Up team will be selected.
Note from the organizers due to the Covid-19 pandemic:
[…] Due to the recent preventive measures against the spread of the COVID-19 virus, namely the recommendations of the Government and the DGS to avoid large concentrations of people in closed spaces, we will proceed with the National Startup Program Competition, scheduled for the 25th of this month, but exclusively in a digital way. […]
Bruno Ramos
Coordinator Schools & Programs – Secondary and University